Winter safety for seniors is crucial to ensure they stay healthy and comfortable during the colder months
Views: 0 Author: Site Editor Publish Time: 2023-10-06 Origin: Site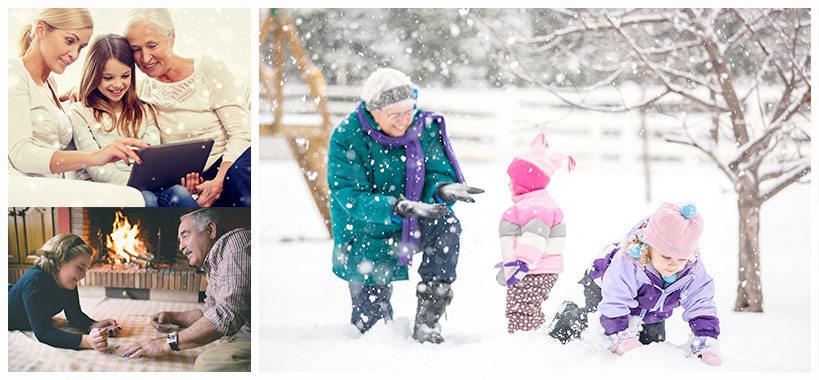 Plan Ahead: Start preparing for winter well in advance. Stock up on essential items like warm clothing, blankets, and non-perishable food items before the winter season begins to avoid last-minute shopping hassles.

Emergency Contacts: Make sure someone you trust has your contact details and knows how to reach you in case of an emergency. Keep the numbers for ambulance services and the nearest hospital programmed into your phone.
Footwear: Wear shoes with good traction and anti-skid soles to prevent slipping on icy surfaces. Consider using canes with retractable ice tips or five-prong ice grip canes for better stability.
Prevent Carbon Monoxide Poisoning: Ensure that your heating systems and fireplaces are clean and well-maintained to prevent carbon monoxide leaks, which can be deadly. Install carbon monoxide detectors in your home.
Dress Warmly: Layer your clothing to stay warm. Invest in thermal clothing and warm accessories like gloves, hats, and scarves. Avoid exposing yourself to cold weather for extended periods, especially if you have arthritis or joint problems.
Car Maintenance: If you drive, have your car serviced before winter to ensure it's in good working condition. Equip your car with essentials like an ice scraper, warm blankets, and a five-prong ice grip cane for walking on icy streets.
Mental Health: Combat winter blues by staying socially active. Use social media platforms or make phone calls to keep in touch with loved ones. Engage in activities that bring you joy and purpose to boost your mood.
Nutrition: Maintain a balanced diet rich in essential nutrients, especially vitamin D, which is often deficient during the winter months. Plan your meals and consider online grocery shopping if going out is difficult.
Emergency Supplies: Prepare for winter storms by stocking up on non-perishable food, bottled water, flashlights, batteries, and a battery-operated radio. Ensure you have a supply of any necessary medications.
Mobility Aids: If you use mobility aids like canes or crutches, make sure they are in good condition and suitable for winter conditions. Consider using a five-prong ice grip cane for added stability on icy surfaces.
Stay Informed: Keep yourself informed about weather forecasts and any winter storm warnings. Stay indoors during severe weather conditions and avoid unnecessary travel.
Home Safety: Ensure your home is well-heated and insulated to maintain a comfortable indoor temperature. Use non-slip mats and handrails to prevent accidents.
Regular Check-ups: Schedule regular check-ups with your healthcare provider to monitor your health throughout the winter season.
By following these winter safety tips, seniors can minimize the risks associated with the colder months and enjoy a safer and more comfortable winter season.